Rubber Rose Books & Print
In Downtown Kankakee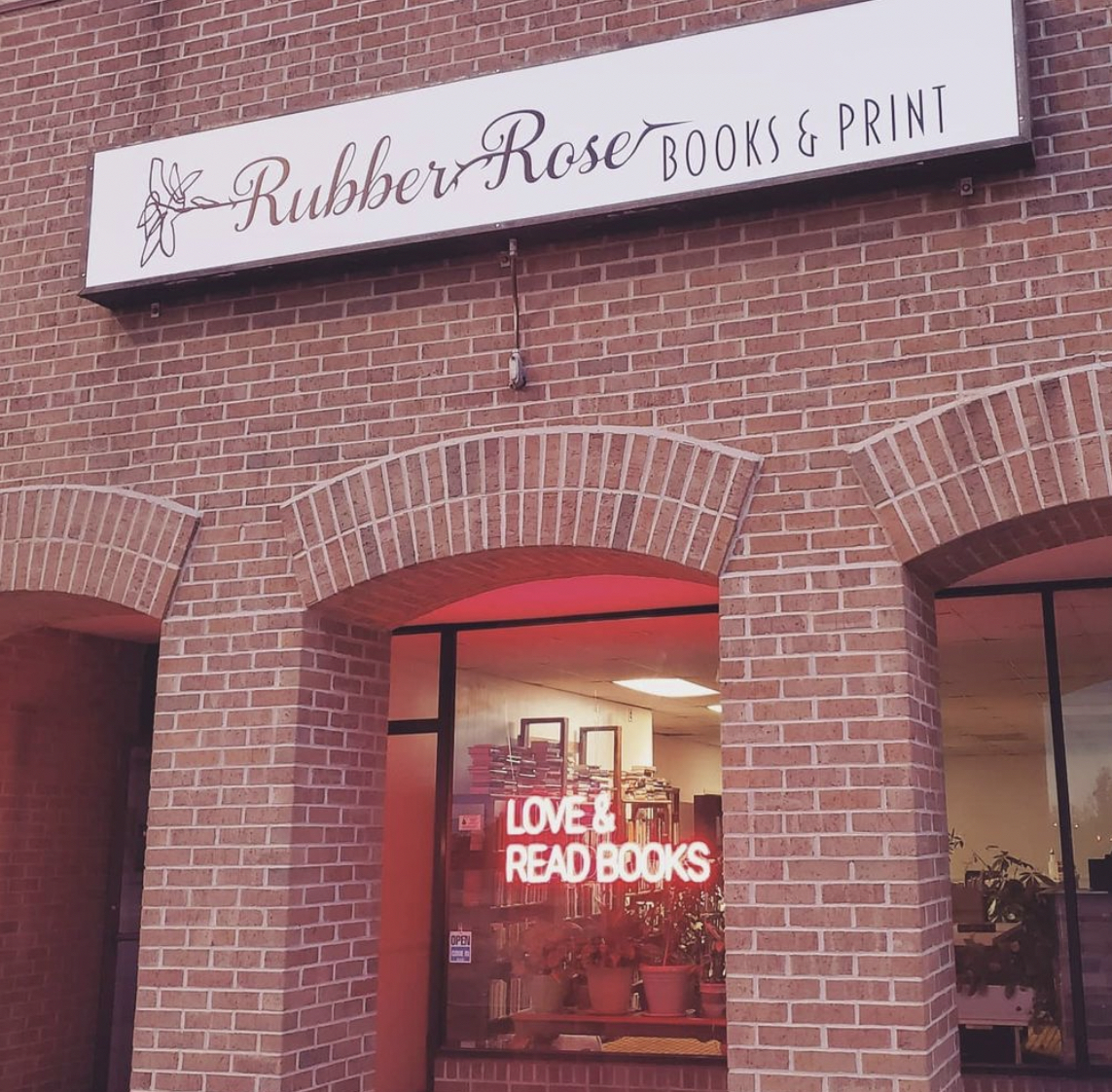 One of the jewels of Downtown Kankakee, Rubber Rose Books & Print is an independent bookstore, offering the widest selection of gently used books, locally handmade gifts, and printing services in Kankakee County.
We host book signings, small business pop-ups, and book clubs open to all ages. Our motto is "Affordability, Inclusivity, and Accessibility", because we believe everyone deserves access to reading.
We take pride in being part of the small business community in Downtown Kankakee and are committed to nurturing our own unique tribe of literate, open-hearted patrons. Every nook of our shop is filled with unique items that you are unlikely to find elsewhere.
Rubber Rose is the sole creator and distributor of the Kankakee and Iroquois County Weekly Public Records Bulletins that have been printed for over 100 years. If you're interested in learning more about the bulletins or want to subscribe, send an email to rubberrosebooks@gmail.com
Check out our 5-Star Reviews and drop in to see what we have to offer!
Drop In and See Us!
Location
111 E Court Street
Kankakee, IL 60901
Phone
815-523-7237
Email
rubberrosebooks@gmail.com
Hours
Wednesday: 11 AM to 6 PM
Thursday: 11 AM to 6 PM
Friday: 11 AM to 6 PM
Saturday: 9 AM to 3 PM
Find Us